Web-based tool for content marketers & bloggers
P24 Dashboard provides planning and tracking tools to support your SEO topic research, topic selection, and post creation process for niche/authority sites. It includes highly effective traffic and ranking analysis views which allow you to zero in on and expand your most profitable blog content.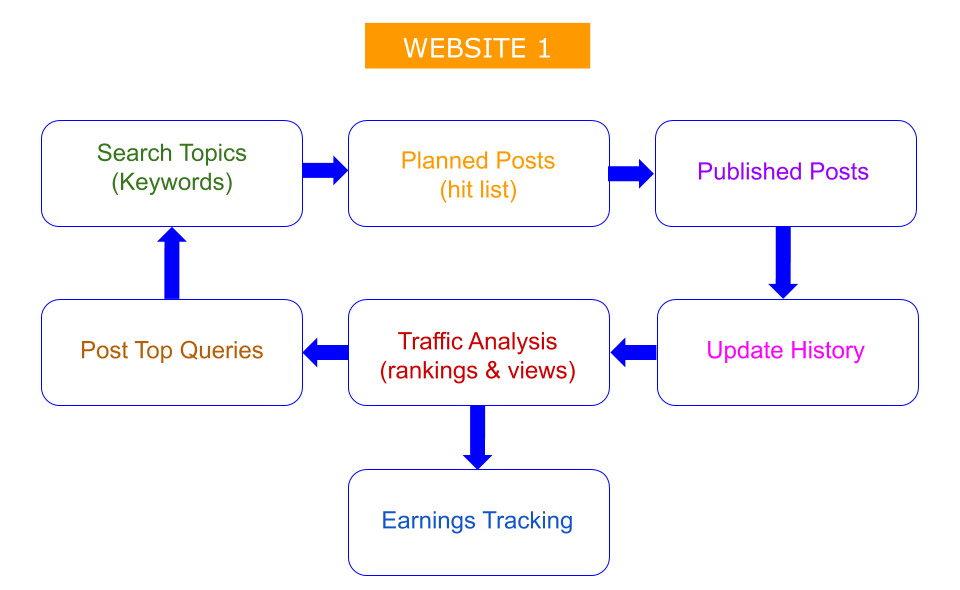 See at a glance how your niche websites are doing
Get a single snapshot with all the essential traffic metrics and content production stats for your websites in one place.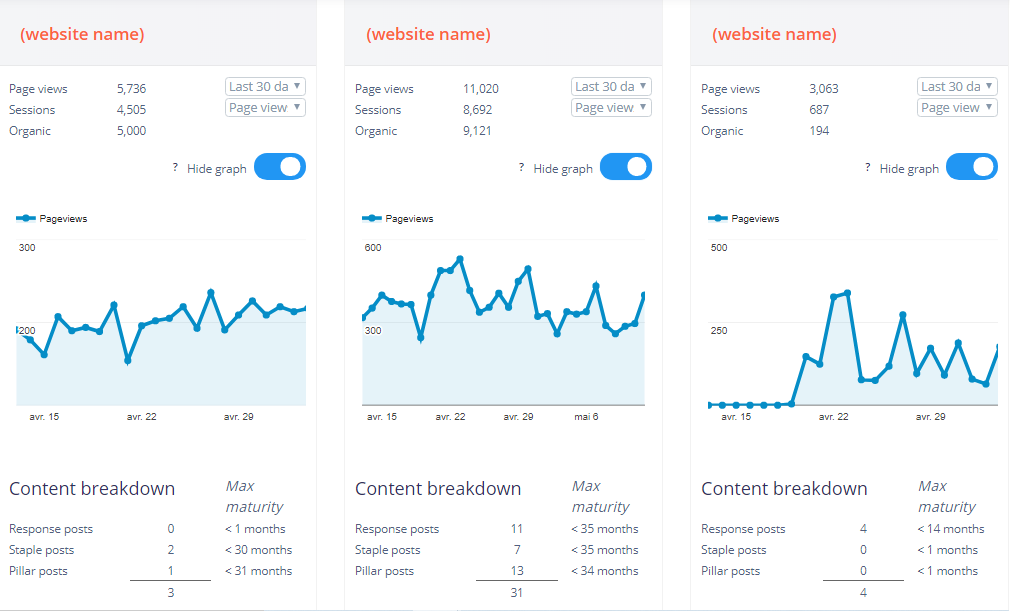 Collect, manage, sort, and select search topics
The Topic Research area lets you collect and manage the list of potential Google search topics you will target in your posts on a website. List your topic ideas along with important information such as estimated volume and competition. Easily add or remove topics to and from your planned posts.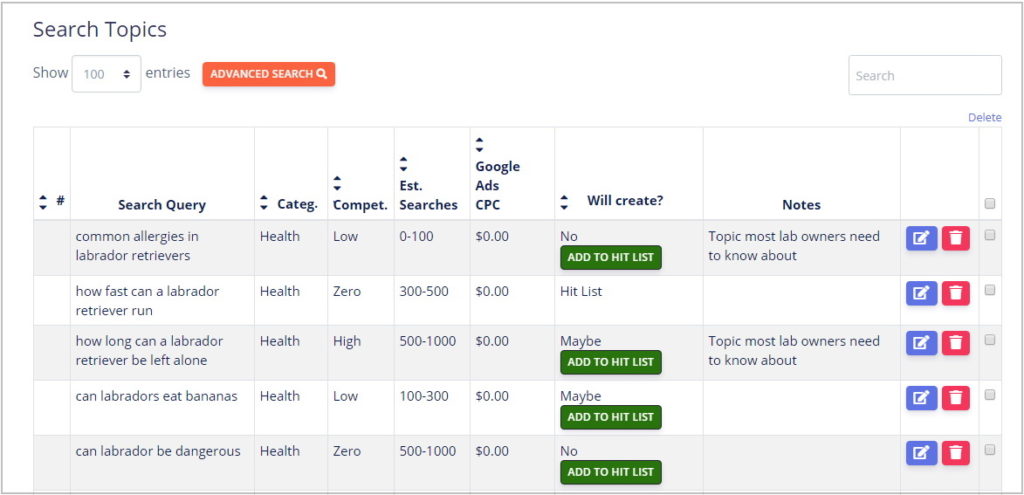 Monitor your content production over time
For each of your websites, get an instant view of your published content distribution in terms of maturity (time since published) and post length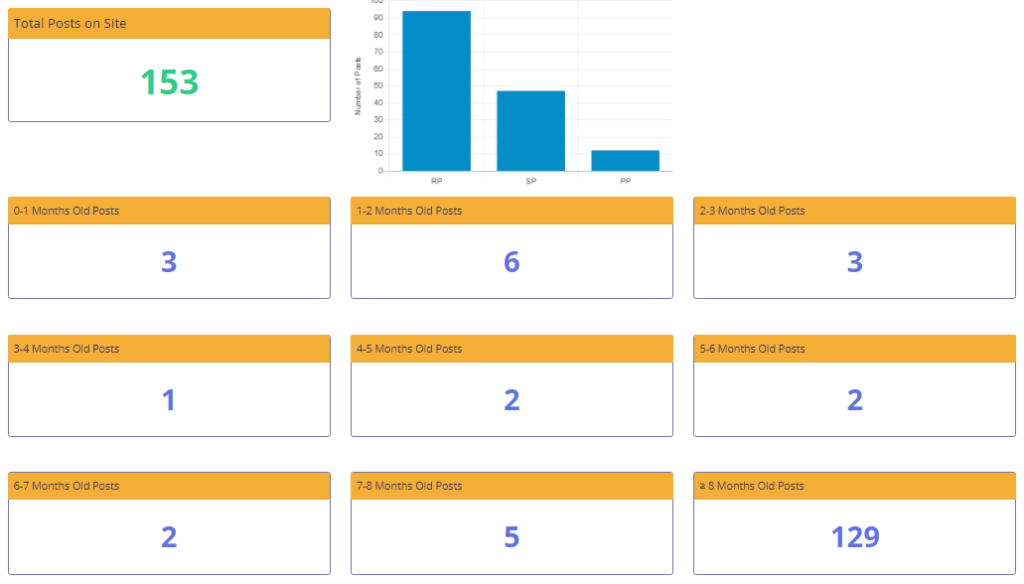 Manage your published posts
See your published post list for each niche site. The view lists your posts with their maturity, category, post length, and any search and competition data you've added. Each post is associated with its target search topic. Track your update history for each post.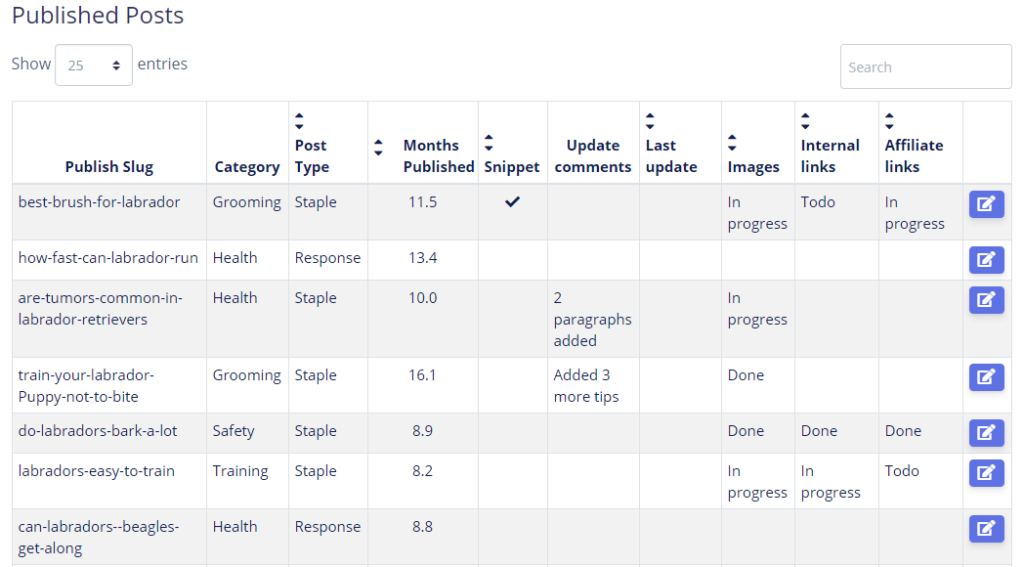 Track your website performance over time
View pageviews, sessions, organic searches, rankings, click-through rates for all posts in your website alongside your topic research data (maturity, post length, category etc), providing valuable insights into your topic research performance.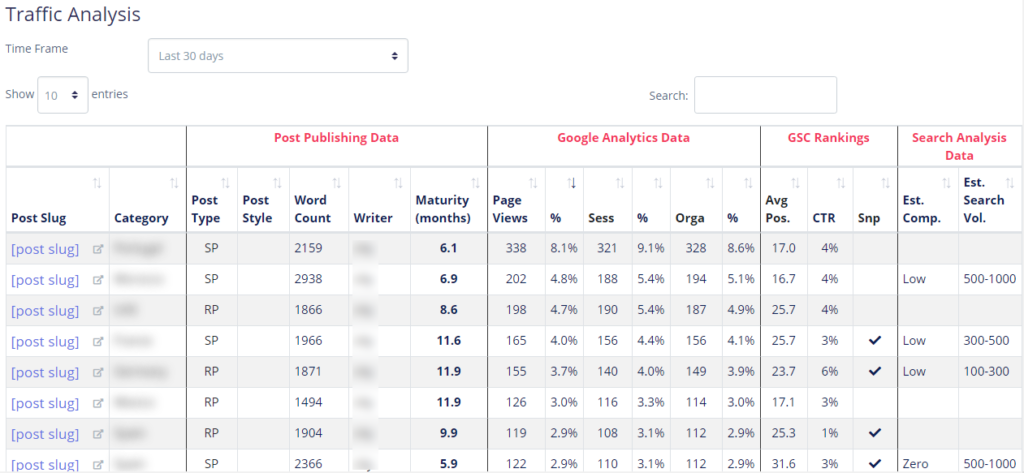 Monitor traffic & ranking changes for your posts
Track traffic and ranking variations over time for all posts in a given website. Set time frames, sort by post maturity and amount of variation amount. Get variation alerts based on thresholds you specify.

Analyze top queries for more content opportunities
See the list of search queries searchers type in Google to find a post, along with the clicks, impressions, click-through rate for each query. Find queries people search for but which are not yet well-covered in your content. Add a query to your planned posts in just one click.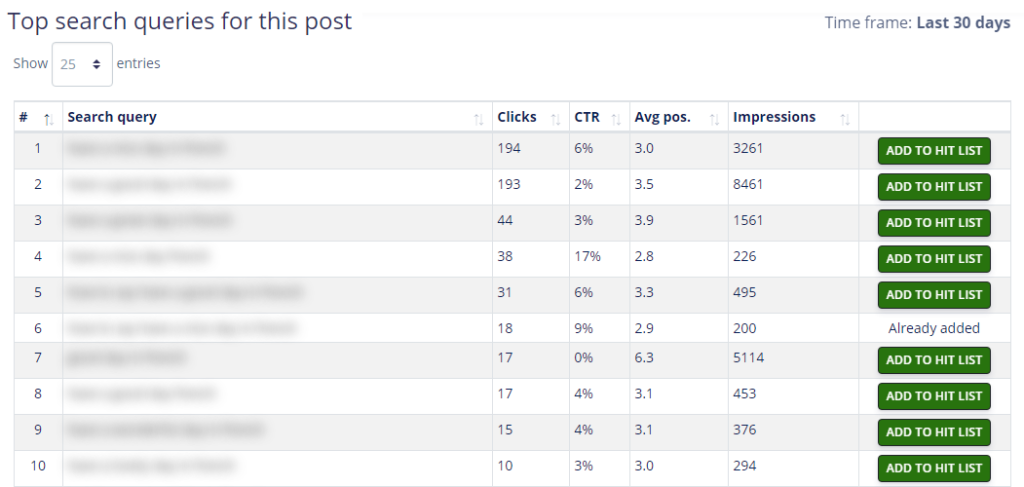 Easily track earnings and RPM for each niche website
Track your earnings by revenue source for each niche website. Follow earnings progression over time as well as RPM (revenue per 1000 views) globally, by source, and over time.